Eco-Friendly Packaging
Did you know close to 1 billion plastic laundry detergent jugs are discarded in the United States annually? Only 30% is actually recycled and the remaining 70% ends up in landfills, waterways and clogs the oceans. At this rate, there will be more plastic in the ocean than fish by 2050*.

Our 100% recyclable packaging will have a more eco-friendly impact on you and the environment.

Our paper-thin biodegradable laundry sheets help reduce transportation fuel consumption and carbon emissions by 94% compared to today's leading-brand liquid and powder detergent.
Simple Plant-derived Ingredients

Strong cleaning power made with mostly plant-derived formula. This means it is a gentler alternative to synthetic, chemical-based products on the market. It is so gentle that even those with the most sensitive skin can use it.

It is free of starch, chemicals, dyes, parabens, phosphates and all the unnecessary toxic ingredients. No junk, no gunk!

We disclose our simple and non-toxic ingredients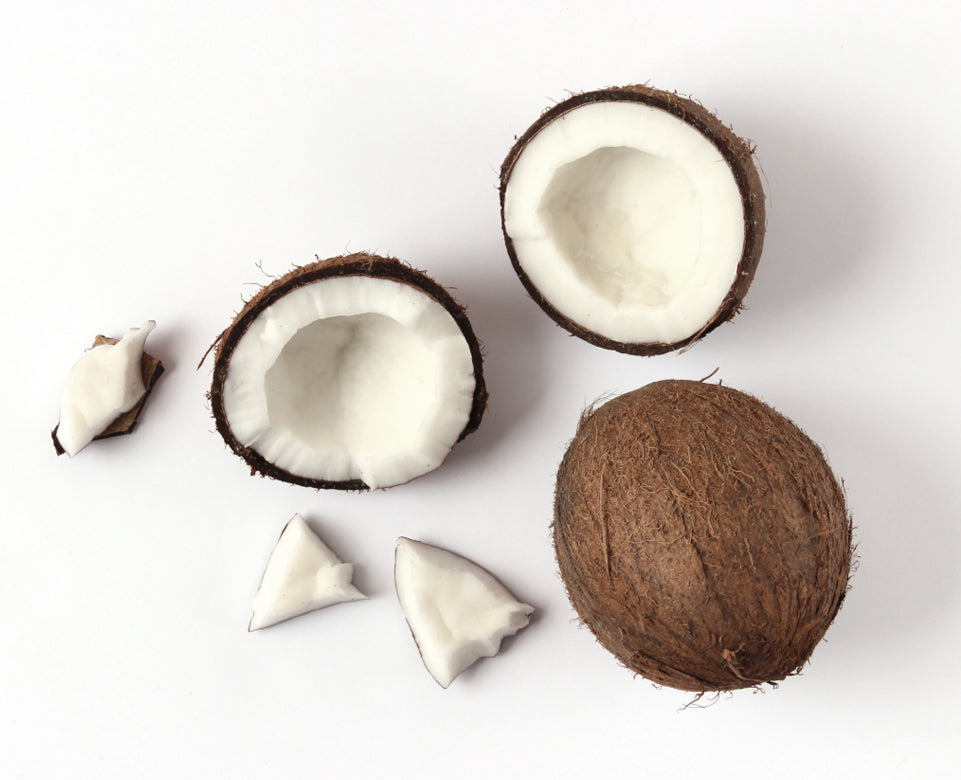 The secret behind our strong
cleaning power
A plant-derived softener that is created from coconut oil. This ingredient is the true magic behind Kind Laundry's cleaning power. So simple yet effective, this ingredient works hard behind the scenes to remove the stains off your clothes and linens. It creates a gentle lather that cleanses without damaging.
The perfect partner in crime to Coconut Oil Alcohol - they bring out the best in each other. Combined in our laundry sheets, they make an incredible stain-fighting duo. Plant-derived doesn't mean ineffective and we challenge any spot or stain to resist this winning combination. Chosen for its ability to break down residues such as oil and soaps, it ensures your clothes are thoroughly rinsed free of the grime already loosened by the coconut oil alcohol.
We use this ingredient to create the ingenious detergent sheets that are home to our tough cleaning agents. PVA is both colourless and odourless and as it is created from plants, it means that our easy to use sheets are completely non-toxic. Making it kind to you and the environment. The biodegradable sheets quickly dissolve in water to release the active cleaning agents so they can get to work rapidly on your laundry and leave no mess behind.
Ever notice a white crust or residue in your machine after you do laundry? It is unappealing and can clog and damage your washing machine over time. This white crust is in fact salt and mineral build-up. Deionized water has significantly lower mineral and salt content, so your machine is safer. Its job is to leave no residue behind and keep your washing machine healthy and happy, without resorting to harsh cleaners.
CHEMICALS FROM TRADITIONAL LAUNDRY DETERGENT YOU EXPOSE YOUR FAMILY TO..
Severe caustic burns to skin and eyes, blindness, pulmonary oedema (fluid in the lungs that restricts breathing), respiratory failure, and more.
Linked to cardiovascular disease, osteoporosis, and death
This laundry additive is so toxic, the requirements for use of ammonium sulfate include never allowing the chemical or its empty containers to reach drains or waterways, and it is a category 3 oral, skin, and respiratory toxin.
The toxic chemical used to preserve dead bodies is in many laundry products and dish detergents. Exposure, even at low levels, from breathing or smelling formaldehyde increases your risk of cancer according to the CDC.
Optical Brighteners / UV Brighteners
It is an eye, skin, and lung irritant; extremely toxic to aquatic life; may spontaneously combust and cannot be in the presence of static electricity
Dioxane (1,4 Dioxane/ Diethylene Dioxide/ Diethylene ...
Its liquid and fumes can spontaneously combust; it's a known carcinogen (known to cause cancer since 1988); it causes skin, eye, and lung inflammation (some irreversible); It targets the following organs: kidneys, central nervous system, liver, respiratory system, eyes, and skin.
Ammonium Quaternary Sanitizers (Quats/ Synthesized ...
Is known to be corrosive, and it should not be in household cleaning products, as it causes eye, skin, and lung damage.
Nonylphenol Ethoxylates (Nonoxynol, NPEs)
In addition to many warnings of harm to eyes, skin, and lungs, this laundry detergent ingredient states that prolonged exposure to inhaled fumes or mist may be fatal!
Fragrance (Unspecified/ Parfum)
Adding fragrance to detergent gives a false impression of cleanliness without improving the action of the product in any way. Pulmonologists almost universally recommend removing the artificial fragrance from commercial products unless specifically sold as perfuming agents, as our lungs are constantly inundated with harmful, unnecessary fumes.
Not only do dyes add no cleaning power at all, but they are also another frequent culprit when unexplained allergies or rashes appear. Many are proven carcinogens and almost all are endocrine disruptors.
This additive is harmful if inhaled or spilled on skin and targets the kidneys and nervous system
STILL NOT DISGUSTED YET?

Bulky Plastic
Bottles
+

Harmful
Chemicals
=

Traditional Laundry
Detergents
01
No More Mess, No More Lugging Heavy Bottles
03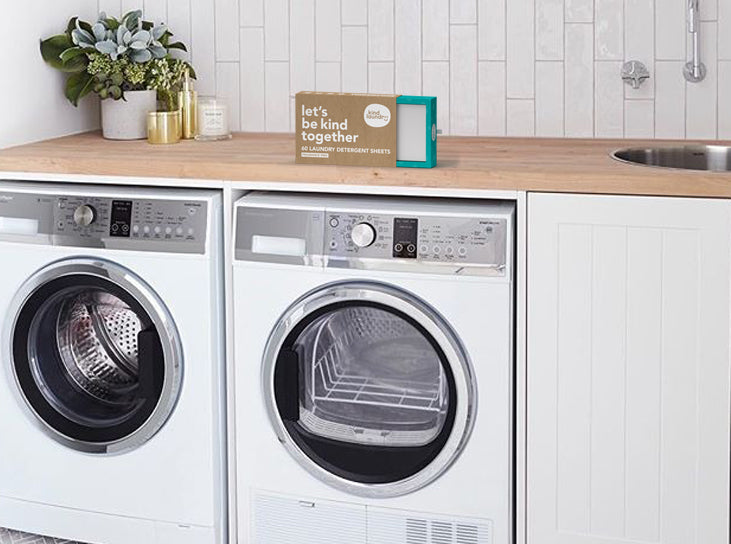 Save Space
Our smart package is lightweight, compact and has a slide out tray for easy access. Easily stack them and save valuable space in your cupboard and laundry area. Feel lightweight and enjoy a mess-free and clutter free space again.
02
Our sheets are precut and premeasured
Just throw in the number of sheets according to your laundry size and that's it!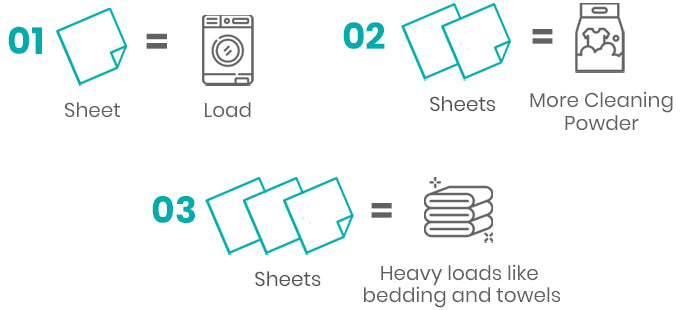 04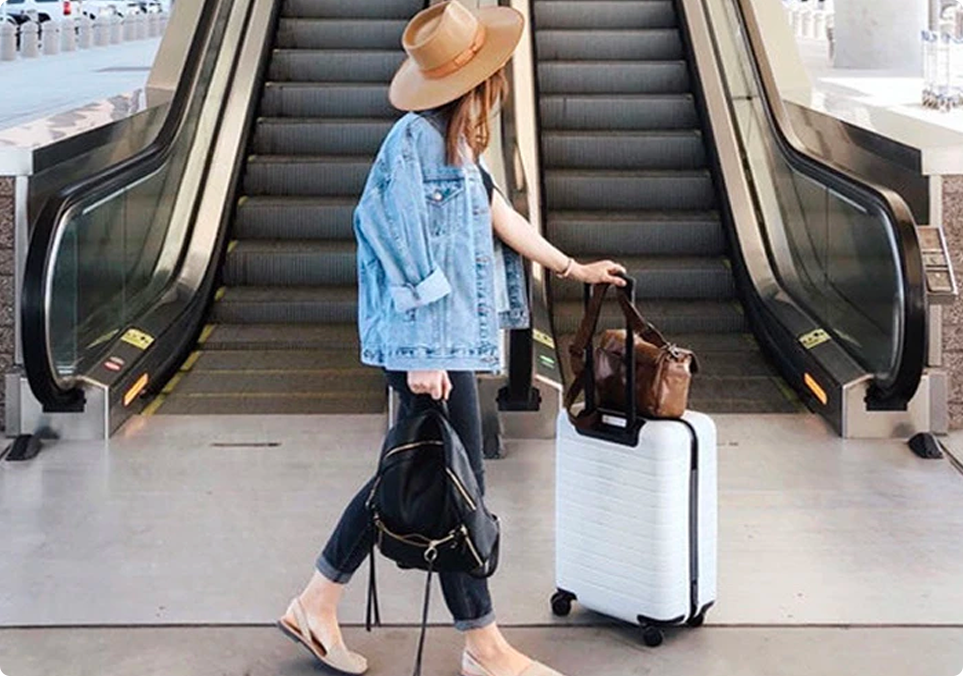 Travel-Friendly
Whether you're traveling or just out on a day trip, carry a few sheets with you everywhere you go and get rid of those unforeseen accident stains. You will never have a problem crossing customs as there is zero liquid content.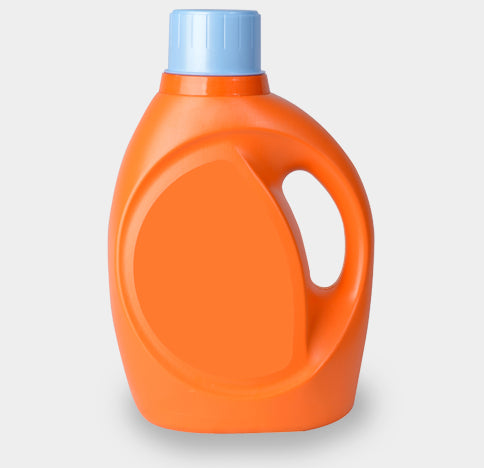 Single-use plastic
Over 25+toxic chemicals
Messy plastic measuring cups
Not travel-friendly
Heavy and takes up space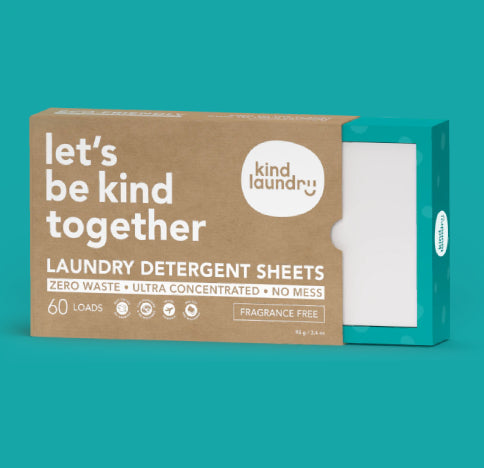 100% recyclable package
Simple plant-derived ingredients
Pre-measured detergent sheets
Lightweight and travel friendly
Small and compact
STOCK UP. SAVE UP!